Greenhorn Connect has partnered with Swap.com to give Boston Startupers the ultimate swap event! The main idea is to swap swag with other startups and then show your pride during Global Entrepreneurship Week November 15-19. Intrigued? Here's the pitch:
Boston is in the midst of a Startup Revolution. Through many great, new initiatives, we're re-building our ecosystem to be stronger, more connected and better integrated. But we all know there is more to be done. For starters, we need to have more #StartupPride.
Q: So how do we have more #StartupPride?
In that <place that shall not be named> (cough *the Valley* cough), schwag is a big part of startups. Some of my favorite shirts come from Valley startups like 140 Proof and TaskRabbit. They even have a website where you can order them: http://www.startupschwag.com/.
People in <the place that shall not be named> talk about the serendipity of running into startupers in the grocery store, the basketball courts and all over town. There are more startupers around Boston than you think, but you might not recognize them. The best way to fix this serious problem is for all of us to start wearing startup schwag around town.
Q: But how do we get other startups' Schwag?
A: Schwag Swap.
We've teamed up with the Venture Cafe to hold a great event on Thursday, November 11th from 6pm to 8pm to allow you to swap your schwag with other startups. Bring 5 shirts and trade with other startupers. Give them your pitch and make new evangelists to spread the word around town about your startup! Sign up here: http://schwagswap.eventbrite.com/.
Can't make it to the event? Swap with other startups in your office, coworking space or neighborhood!
Q: When should I wear the Schwag?
The main goal of the event is to show some serious #StartupPride in Boston during E-week. Wear that schwag you've swapped with other startups all week (and VCs/investors…wear your portfolio!). Wear it everywhere you go. The point is to discover what other startupers go to your gym, live near you and take the T with you every day. So, throw on that shirt and keep your eyes peeled for other startup schwag around the city! Post pics of yourself pimping #StartupPride to our swap co-hosts @Swap on Twitter daily for a chance to win free pairs of tickets to their men's & women's clothing swap on the Nov 18!
Not cool enough to trade your schwag? It's ok, like the lame costume at the Halloween party, you're welcome to wear your schwag too!
Q: Why should I wear the Schwag?
A: Because we've partnered with Swap.com, another Boston startup success, and they're giving away MORE FREE STUFF!
Wear another startup's T-shirt (or your own) on November 15th, 16th, and 17th and then post a pic of yourself showing your #StartupPride to @Swap on Twitter. One lucky winner will be randomly selected daily for a FREE pair of tickets to their November 18th men's & women's clothing swap at Downtown Crossing!
Ok...last question:
Q: Are all the Cool Kids doing this?
A: Yes, they are...below are all the Cool startupers who are going to show their #StartupPride during Entrepreneurship Week: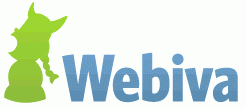 Want to join the party? You should! Register and get your swag!
Can't make it, but still plan to wear schwag for e-week? Contact us and let us know and we'll add you to this list of supporters!
---
About Global Entrepreneurship Week, November 16-22
"For one week, millions of young people around the world join a growing movement of entrepreneurial people, to generate new ideas and to seek better ways of doing things. Countries across six continents come together to celebrate Global Entrepreneurship Week, an initiative to inspire young people to embrace innovation, imagination and creativity. To think big. To turn their ideas into reality. To make their mark." Learn more here.
About Greenhorn Connect, Event Partner
"Greenhorn Connect's mission is to help build connections within the Boston entrepreneur ecosystem through increased awareness of opportunities. The GreenhornConnect.com web portal connects Boston startups and enthusiasts with the many resources, events and jobs in the region as well as educational and informational content." Learn more here.
About Swap.com, Event Partner
Simply put: We take the old stuff that's collecting dust around your home and we give it to someone else. In return, you get something of theirs. Swap.com is the eco-friendly way to share your items, try out new authors, musicians, films and games without the guilt of spending top dollar. When you share well, you swap well." Learn more here.
About Bostinnovation, Media Partner
BostInnovation aims to help startups in the area succeed by connecting local innovators and increasing communication around startup buzz.