Last Day to enter the M2D2 $200K Challenge
Connect your life sciences innovation with major investors!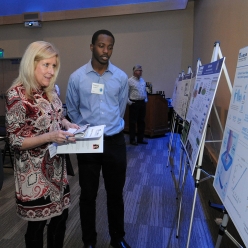 The $200K Challenge is an annual start-up competition hosted by UMass M2D2 focused on identifying and rewarding disruptive companies in the medical technology and biotechnology industries. This year's Finalist Pitch Competition will be on Wednesday, March 27 at UMass Lowell; winners will be announced at our Awards Ceremony at the Boston offices of Mintz on Wednesday, April 10.
Every year we receive scores of entries from entrepreneurs worldwide. This year, up to 20 finalists will become eligible to win a share of our $200,000 purse of sponsor-provided, in-kind services. These services include lab and office space; engineering, product development, legal, regulatory, clinical, and business services. Past winners have been empowered to bring their innovations to life—and to market.
Information & Entry: www.m2d2challenge.com
Sponsored by: Massachusetts Life Sciences Center • Mintz • Johnson & Johnson • Amgen • Boston Scientific • Hologic • Asahi Intecc • MPR Product Development • R&Q • Deshpande Foundation